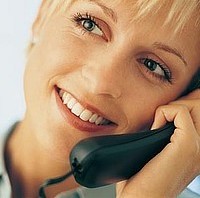 Allow me to explain how I work and exactly what you're investing in so that you can make an informed decision as to whether we should work together.
For most treatments
Our relationship will normally start with a telephone call from you where we will discuss how you are looking to change your life. I'll listen to the changes that you would like to make, ask you some questions and give you a few initial pointers.
We will then make an appointment for you to either come over for an initial consultation, or set aside a convenient time to do this over the telephone if it's not possible to do it face to face. This will normally be a half hour chat where we can fully explore what work needs to be done. There is currently no charge for this consultation.
At the end of this chat I will be able to tell you if I'm able to help. If it's something outside of my scope of expertise I will always try to find you the resources or help elsewhere for you to succeed. This initial meeting is also a great opportunity to see if we "fit", you feel comfortable and whether you wish to work with me. This is absolutely your choice, there is no obligation and you will feel no pressure from me whatsoever.
Once you have decided that you are happy and confident to go ahead we can book in our first full session.
I then spend time before our first session coming up with a specific, tailored plan of treatment that is personal to you. This may take anything up to two hours. Again there is no charge for this, it is all included in your session price.
After each session we will review our progress and I will keep evolving the treatment plan, again no charge for this.
The sessions will normally be around an hour.
From time to time I run special offers. Please call me on 01244 541185 to see if you qualify.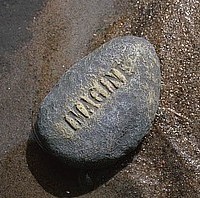 Stop Smoking Session
Imagine I asked you to invest a small amount of money with me. At the end of the first year I would give you £1800 (the approximate amount spent per year by a 20 a day smoker) and then a further £1800 every year for the rest of your life.
Also, towards the end of your life I would return again, wave a magic wand (I don't really have one we're imagining remember!) and gave you an extra ten healthy years on your life – the average a non smoker lives longer than a smoker.
How long would it take you to say "Yes Please!"?
Here's how we work together to turn you into a healthy non smoker.
Again our relationship will normally start with a telephone call from you. We will discuss your reasons for becoming a healthy non smoker.
If you're happy to go ahead we would then book in your appointment.
The appointment is for two hours and is a one off.
For the first hour of the appointment we will talk more in depth about your reasons for becoming a healthy non smoker, I'll ask questions about your smoking habit up to that point and we'll discuss just how my method helps you to easily become a healthy non smoker without gaining weight.
Then second hour is for your tailored hypnosis session.
Call me for FREE now on 01244 541185 to discuss how we can work together so that you can become a healthy non smoker with ease .